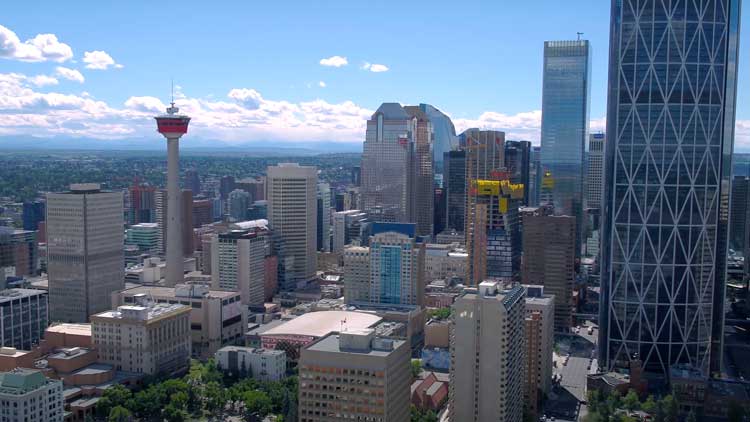 G FORCE Moving Toronto - Calgary: Long-Distance Excellence
Look no further! G FORCE Moving specializes in Toronto - Calgary moves, ensuring a seamless transition to your new destination.
When it comes to moving from Toronto to Calgary or from Calgary to Toronto, G FORCE Moving is your trusted partner for seamless and stress-free relocations. Our team of experienced movers is committed to providing exceptional long-distance moving services while staying within your budget. Count on us for a smooth and hassle-free transition between these two cities.
From Toronto to Calgary Long Distance Moving
Toronto to Calgary Long-Distance Moving includes the following services:
Residential Moving Toronto - Calgary: From packing and unpacking to furniture assembly and transportation, we've got you covered.
Commercial Moves from Toronto to Calgary: Seamlessly relocate your business with our comprehensive solutions, from office setups to equipment transfers.
Office Move Toronto - Calgary: Expert solutions for a smooth office space transition.
Toronto Calgary Heavy Equipment Move: Our team handles the entire process, from packing to installation.
Effortless Office Furniture Transport and Assembly: Toronto to Calgary. Trust us for secure transit and expert assembly.
Efficient Industrial Relocation: Toronto - Calgary. Expert solutions for seamless industrial moving.
Moving process
We provide seamless Toronto to Calgary moving services, covering a range of destinations. From Hampstead to Quebec City, our expertise ensures a smooth transition.
Contact Us
Complete the complimentary quote form or call 647-774-5686 for personalized moving assistance and pricing. Your seamless move awaits.