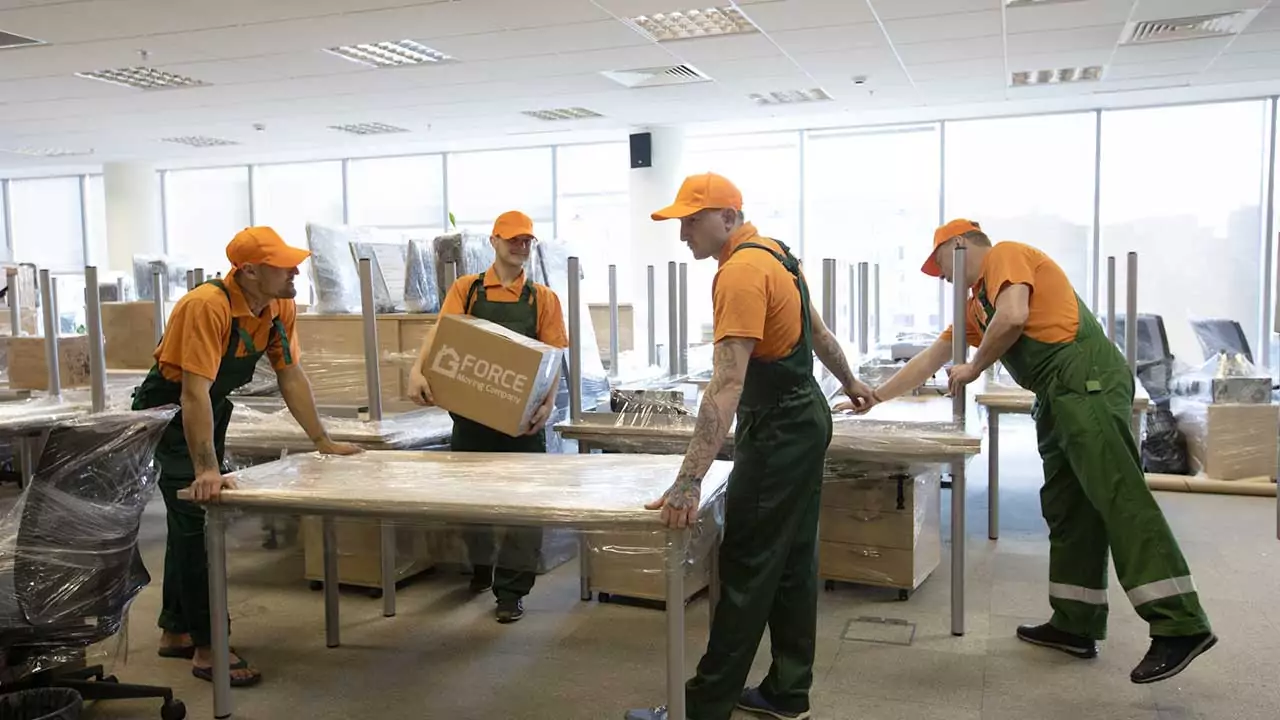 Commercial Moving
Commercial moving is a business relocation. To be more precise about this definition we would describe it as a time-consuming, complex and challenging process that has its pitfalls depending on the type of business that is going to be relocated.
In most cases, it is a transportation of highly sensitive equipment and significant documents. Furthermore, many businesses also have massive computer systems with valuable data that mustn't be lost.
Features of the Commercial Moving
Compared to all other moving types, commercial moving is quite different from others. Why is it so? Our professional commercial movers are trained to transport a wide range of electronic equipment. This may include computers, laptops, scanners and printers, water coolers, fax, medical equipment, stationeries, desks, vending machines and many others (the range of equipment depends on the type of business). G FORCE team knows the importance of the appliances we are responsible for.
Safety of the Commercial Movers
No wonder that commercial moving requires more effort than residential or storage moving because our commercial movers must consider many difficult issues. Our great and strong appliance movers can lift the heaviest equipment you have. Our team protects all the equipment with a special moving wrap and cover.
Remember
You must take into account the fact that commercial moving is nothing like a residential one. This type of moving requires a preliminary estimate and a special preparation which depends on the type of business we need to relocate. Consider these facts while thinking of moving your business because it may take time to estimate, create a moving strategy and find the best solution for your particular business.
Your Next Steps
For your convenience, our specialists created a quote form that you can use to describe your business and make a list of all equipment and furniture you want us to move. Furthermore, there is a convenient option to send us pictures and a video of your current premises. As soon as we receive your quote, our specialist will contact you to discuss all details.