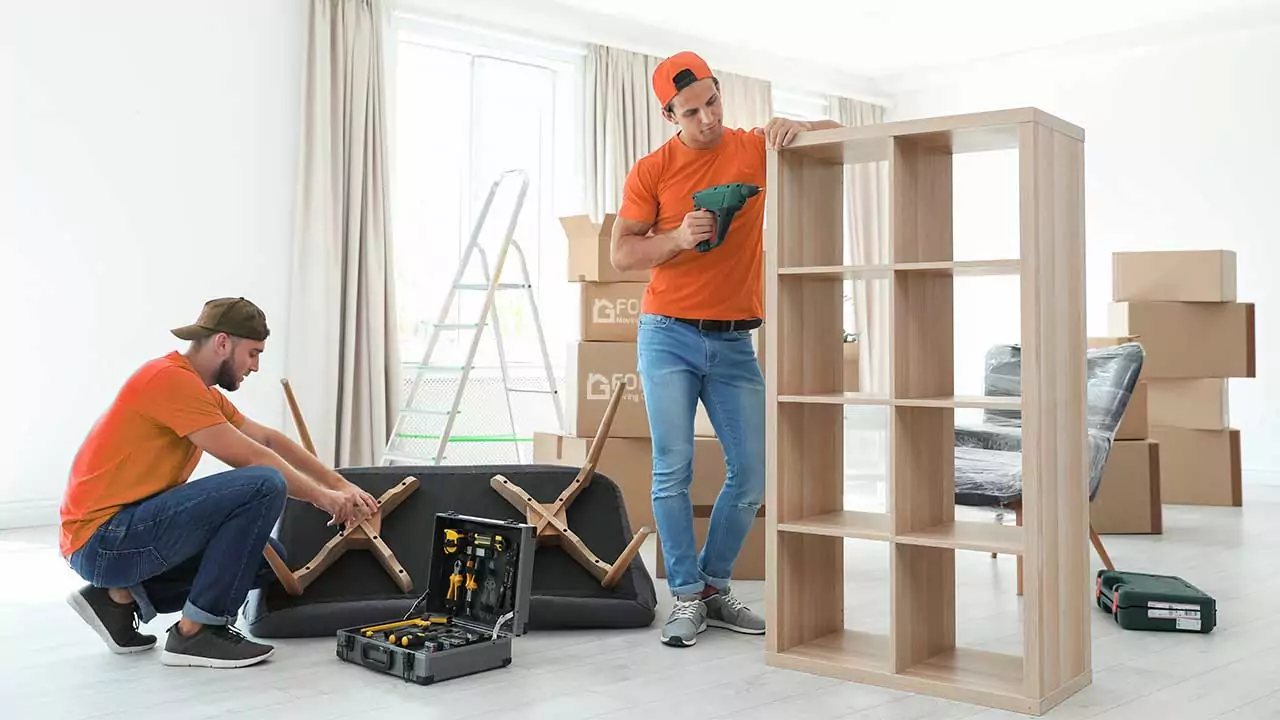 ASSEMBLING AND DISASSEMBLING
One of the most frequently asked questions that we are asked is why and how should we take our furniture apart and then put them together? The answer is always the same: it is a hard and time-consuming task for those who are not experienced in moving. What is more, there are different ways and techniques to assemble and disassemble a particular kind of furniture.
G FORCE Moving always recommends its customers to allocate this responsibility to our professional team.
Should We Assemble and Disassemble Our Furniture?
Yes, you should. As a matter of fact, our trained and experienced movers can easily take any item apart and then put it together. In fact, some pieces of furniture like massive wooden tables and huge bed frames must be taken apart in order to be transported safely.
Despite the largest part of your furniture that would not require disassembly, some of them will. You must take into consideration whether you want to spend your precious time and do it yourself or rely on the team of professionals.
Whatever choice you make, you should know the following:
The most common pieces of furniture to be disassembled are a large and heavy dining table, a massive bed frame, your vanities and dressers (sometimes with mirror attached), bureau's, bookshelves and bookcases.
All the disassembled furniture will require professional supplies to pack them because you want to protect your belongings from scratches and damages.
You must know not only how to unfold your furniture, but also how to put them all together after they are moved to the destination.
What Are The Advantages of Choosing G FORCE Moving to Dissemble and Assemble Your Furniture?
You save the time that is unbelievably important for you and your family.
There is no need to study manuals on how to take every piece of furniture apart and then struggle to put it together.
G FORCE team has all the necessary materials and significant supplies to protect all your belongings and the floor surface.