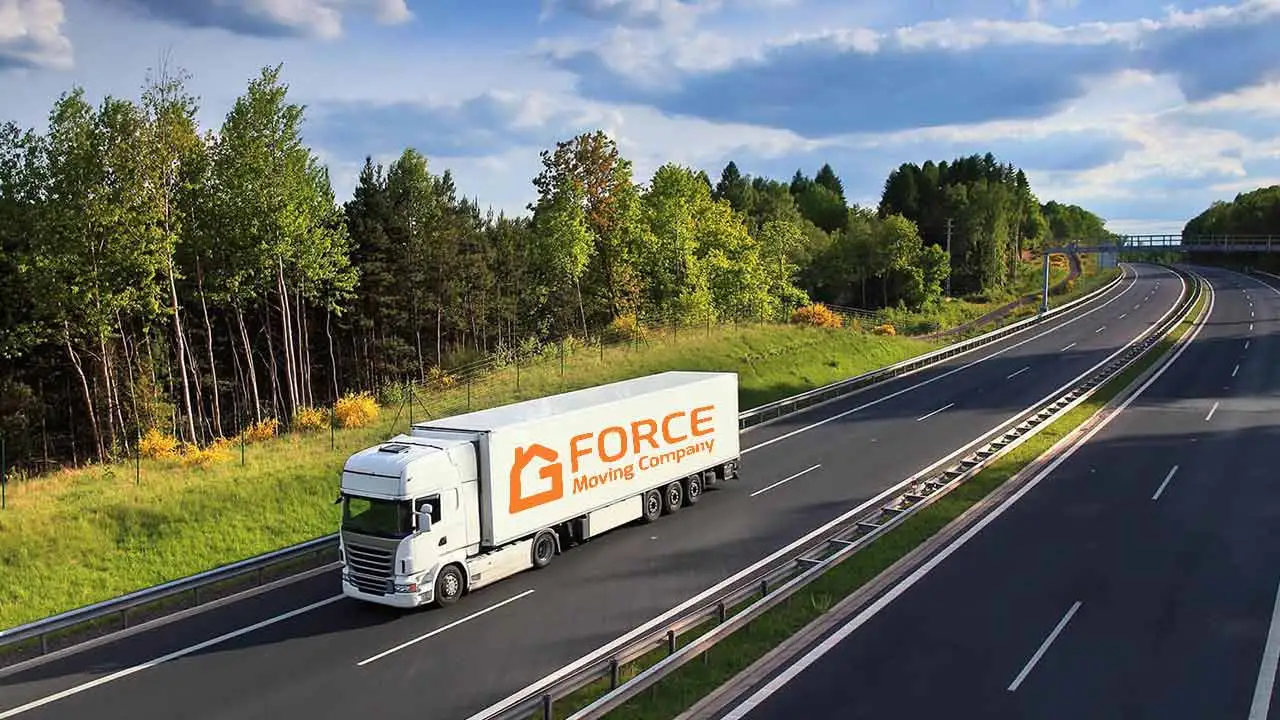 Are You Looking for the Best Long Distance Moving Company?
G FORCE is a full-service moving company that can help you to move you not only within the province of Ontario but also much beyond.
G FORCE is a full-service moving company that can move not only within the province of Ontario but also much beyond all over Canada. Long-distance moving is a complex and complicated process that requires you to be well-organized and very together. What is more, you must be aware of all steps that have to be done to complete successfully your moving. That is our professional team has developed a unique and innovative strategy of the perfect long-distance moving. We must make sure you get the most comfortable and stress-free moving day. We have all the appliances necessary for travelling far with a truck full of furniture and other valuable stuff.
Canada-wide moving
Professional and careful movers from the friendly team of G FORCE Moving can move your house, apartment, furniture and other belongings across the whole country. Are you looking for a cheap long-distance moving company which provides excellent services? Well, you have found us! Despite our prices are lower than the prices of the other moving companies, the quality of the services accomplished by the best movers will exceed your expectations.We give you a variety of long-distance moving solutions to choose from. Our professionals will advise you on the best way to move to any province of Canada according to your preferences and situation.
Safety is the Number One Priority
Moving is not just about relocating stuff from an old place to a new one. It is a great responsibility for all you move. Everything you send long-distance is unbelievably important not only for you but for us personally. You can trust our highly professional and experienced movers because they do care about you as for the family.
We protect not only your stuff but also the house. G FORCE covers a floor surface with a special floor runner that protects it from scratches, stains and other damage. We use special tools to protect all types of furniture and take them carefully apart and back together. Moreover, our movers are strong and trained to do the heavy lifting. Our supplies are used to prevent many unpleasant issues with moving.
Our Advantages
One of G FORCE's main advantages is flexibility and responsiveness. Let us explain this to you in detail. We know how stressful you are when you trust your belongings to someone, so we are reachable at all times for our department clients. You can be certain that you have 24-hour support wherever you need it.
Payments and Fees
There is one more advantage that our team is proud of. There are no hidden fees and extra charges. Our specialists designed a unique quote form. Its purpose is to estimate the price of your move and give you a piece of advice on how to reduce the costs. Furthermore, we can also give you some recommendations for the moving preparation which will help you to be ready when we come to make our job. Just take your time to fill out the quote form and we will contact you shortly.