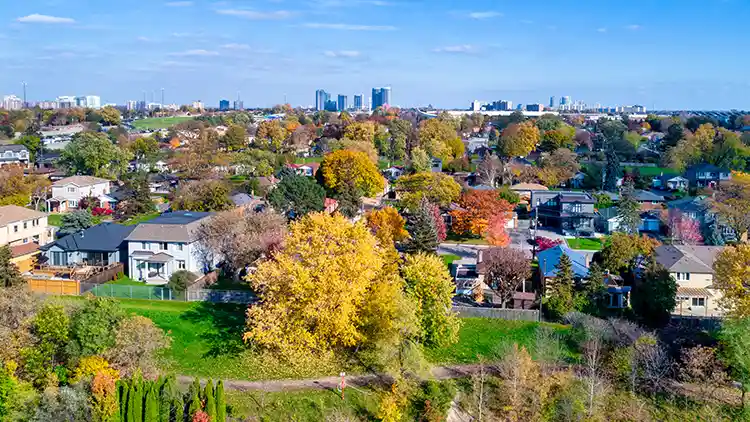 Welcome to G FORCE Moving Company in Scarborough!
We are your local moving experts, providing top-quality moving services to residents and businesses in Scarborough, Ontario. Whether you're moving across town or the country, we have the skills and experience to make your move as smooth and stress-free as possible.
Moving services in Scarborough
Our comprehensive list of moving services includes:
Local Moving: Our team of professional movers knows the Scarborough area inside and out, making your local move a breeze.
Long Distance Moving: Moving out of town? We can handle it! Our long-distance moving services are designed to get you to your new home or office safely and efficiently.
Office and Commercial Moving: We understand that moving your business can be a daunting task. Let us take care of the heavy lifting so you can focus on what really matters - your business
Storage Moving: Need to move your belongings into storage? We can help! We offer storage moving services to ensure your belongings are safely and securely stored.
Assembling and Disassembling: Our skilled team is equipped to handle the assembly and disassembly of furniture, taking care of the intricate details to ensure your items are transported safely and efficiently.
Packing and Unpacking: Let us take the stress out of packing. Our expert packing and unpacking services utilize high-quality materials and techniques, safeguarding your belongings throughout the moving process.
At G FORCE Moving Company, we understand that every move is unique. We take pride in delivering personalized moving solutions tailored to your specific requirements. Our dedicated professionals will work closely with you to plan and execute your move with the utmost care and attention to detail.
How it works
At G FORCE Moving Company, we understand that every move is unique, so we offer personalized moving solutions tailored to your specific needs. We'll work with you every step of the way to ensure that your move is planned and executed seamlessly, with minimal disruption to your daily life or business operations. Our team is fully licensed, insured, and trained to handle any moving challenge. We use only the highest-quality packing materials and equipment to protect your belongings during transit. With G FORCE Moving Company, you can trust that your move is in good hands.
Contact us
If you're looking for reliable, affordable moving services in Scarborough, Ontario, look no further than G FORCE Moving Company. Contact us today to schedule your move and experience the G FORCE difference!