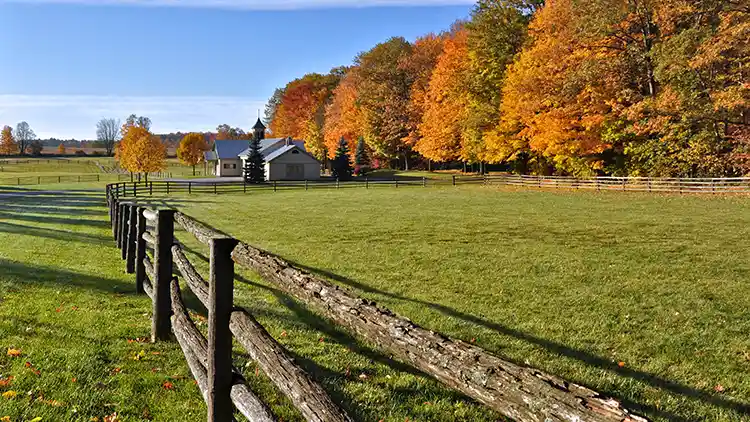 Welcome to G FORCE Moving Company in King City!
We take pride in being your trusted moving experts, providing top-quality moving services to residents and businesses in the beautiful town of King City, Ontario. Whether you're planning a local move within the town or a long-distance relocation, our dedicated team is here to ensure a seamless and stress-free moving experience.
Moving services in King City
With an extensive array of moving services, we are equipped to meet all your relocation requirements in King City:
Local Moving: Our knowledgeable movers are familiar with the unique neighbourhoods and streets of King City, making your local move efficient and hassle-free.
Long Distance Moving: Moving to or from King City? Our long-distance moving services are designed to transport your belongings safely and securely across greater distances, ensuring a smooth transition.
Office and Commercial Moving: We understand the importance of a smooth business move. Our professional team will handle all aspects of your office or commercial relocation, minimizing downtime and maximizing efficiency.
Storage Moving: Need a secure storage solution during your move? Our storage moving services provide safe and convenient storage options for your belongings, giving you peace of mind.
Assembling and Disassembling: Our skilled team can expertly handle the assembly and disassembly of furniture, ensuring the safe and efficient transportation of your valuable items.
Packing and Unpacking: Let us take the stress out of packing. Our professional packing and unpacking services use high-quality materials to protect your belongings and ensure they arrive at your new location intact.
At G FORCE Moving Company, we understand that every move is unique. That's why we offer personalized moving solutions tailored to your specific requirements. Our dedicated professionals will work closely with you to plan and execute your move with precision and care.
Trustworthy and Expert King City Movers
Rest assured, our movers are fully licensed, insured, and trained to handle any moving challenge. We prioritize the safety and protection of your belongings, utilizing industry-standard packing materials and equipment.
Contact us
If you're searching for reliable and affordable moving services in King City, Ontario, G FORCE Moving Company is here to help. Contact us today to schedule your move and experience a seamless and stress-free relocation with G FORCE Moving Company!