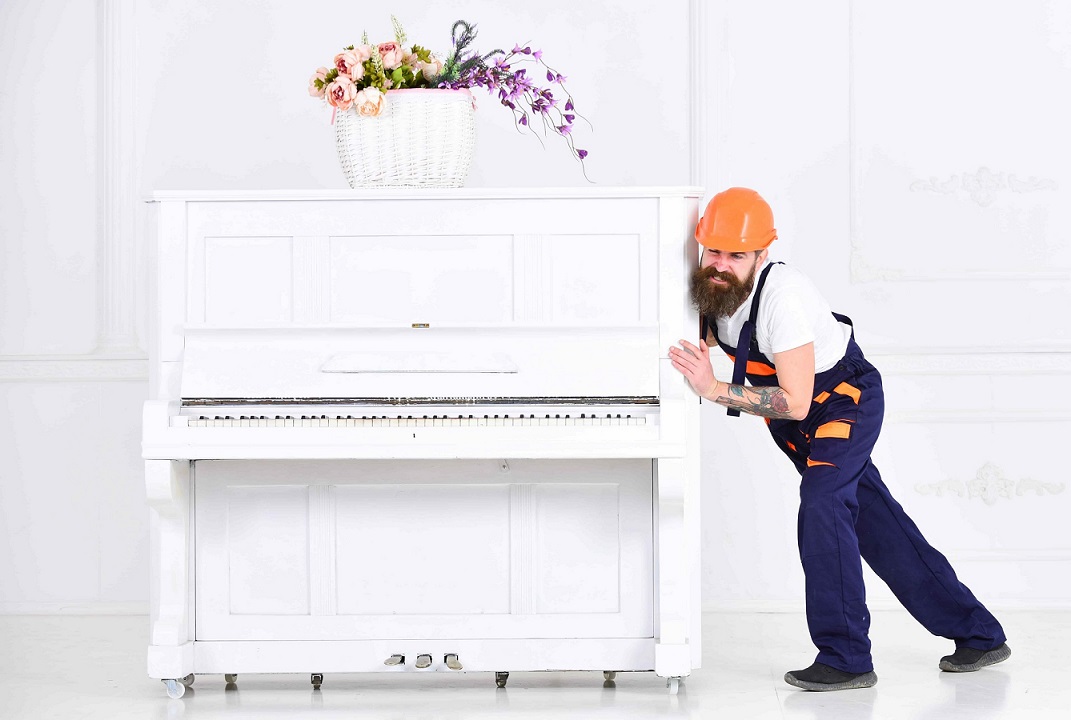 Piano Moving
G FORCE is your local full-service moving which you can always rely on. Our piano movers are trained especially for musical instruments relocation. G FORCE has moved all pianos successfully and many customers recommended us to their friends.
Moving a piano by yourself
We are frequently asked if our clients can move their pianos themselves. You must remember that piano moving can be a complicated and demanding task that includes many pitfalls. Unfortunately, experience has shown that the possibility of unfortunate piano moving is much higher if a client decided to move a musical instrument by themselves. It is the reason why we recommend to use a moving piano service.
Our professional piano movers know exactly how to protect properly both baby grand piano and upright piano. What is more, there is special protective equipment that must be used to protect the piano from scratches, stains and other damages. We will also use a dolly or hand truck, a piano board or skid board to ensure that a piano will be transferred safely.
How to Estimate
There are many variables to take into account to estimate the price for your piano moving:
Piano type (Baby grand piano and upright piano)
Piano size and weight
Timeframe
Pickup and delivery location
*Remember! Pickup and delivery location means not only an address but also the floor where the piano is located and must be transferred to.